<! LEFT BLUE BUTTONS ----------------------------------------------->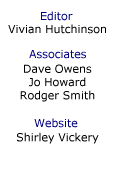 Essential Information on an Essential Issue

Letter No.55
17 February, 1997

---
TRENDS
Microcredit -- News from the Washington Microcredit Summit.

---
LATEST JOBS STATISTICS
The unemployment rate has fallen to 5.9% -- its lowest level since 1988. But paradoxically, the number of people "employed" has also dropped -- for the first time since September 1992. We include an essential summary of the job statistics in this issue of The Jobs Letter. Highlights :
The unemployment rate for the December quarter has dropped 9,000 people to 5.9% from 6.3% in the previous quarter.
The number of people in employment also dropped 0.5% to 1.692 million over the quarter, although over the past year it has increased by 2.1 per cent.
Statistics NZ says the apparent paradox in the figures is because people -- particularly women -- are leaving the work force. Because they are not making themselves available for employment, they are not counted in the figures. Consequently, the number of people classified as "not in the work force" has increased by 27,000 people, or 2.9%.
Another factor impacting on the "employed" figures is linked to the new benefit rules which took effect from July 1st last year and allow beneficiaries to earn $4160 a year or $80 a week (instead of $50) before incurring a high abatement tax. Statistics NZ says that this attracted people back into the workforce soon afterwards, with the September quarter's figures showing an increase in women working. This increase is now virtually reversed. Government statistician Len Cook says that it might be that a beneficiary earned the $4160 in the first three months after the new rules took effect, and any more work would see their benefit heavily abated.
Len Cook also suggests that many women left their jobs at the start of the school holidays to care for children. He speculates that child-care could be more available during school time than over the Christmas break. This is perhaps borne out by the figures for full-time and part-time work. The number of full-time jobs has risen 0.5% in the Dec quarter, while the number of part-time jobs has fallen 5%.
The number of long-term unemployed -- those without a job for more than 6 months -- has dropped 11.6% in the year to December.
The largest employment increases over the year were in business and financial services (up 25,200 jobs), community, social and personal services (up 16,500), and building and construction (up 10,400). The largest sectorial decrease was in manufacturing, which shed 28,000 jobs over the last year.
Maori and Pacific Islanders continue to carry the worst of the unemployment burden with unemployment rates of 15.1% and 14.8% respectively. The European/Pakeha rate has dropped to 4.4%. In the year to December, employment grew by 23,000 in the European/Pakeha group, while there was a decrease of 1,400 for Maori.
The number of unemployed people registered with NZ Employment Service last month stood at 164,147 people, 5,100 more than at the same time last year . There were 7,449 notified vacancies at NZES during January, of which 45% were still unfilled at the end of the month. Last month, there 22 registered unemployed people for every notified vacancy at NZES.
The number of job advertisements in newspapers rose 1% in January over the December level, with particularly strong growth in Christchurch and Auckland, according to the latest ANZ survey. This may be an encouraging sign that job advertising is recovering from its six-month slump. Over the last year, the number of job ads has fallen by 5.6%.
COMMENTS
Comments on the jobs statistics: Employment Minister Peter McCardle says he is "pleasantly surprised" at how well employment levels had held up given slower economic growth in the last half of last year. He says that NZ could take some confidence from forecasts that predict an improvement in economic growth, and also that NZ's unemployment level was lower than the present average of 7.5% for OECD countries.

McCardle says that despite positive job growth in the last 4-5 years, the unemployment statistics show that at least 40% of job seekers are long-term unemployed. McCardle: " While it is widely accepted that economic growth largely determines the numbers of unemployed, I am of the view that my area of responsibility, employment policy, can affect the duration of unemployment. This will be the prime focus of my portfolio ..."
Labour employment spokesman Steve Maharey says that the figures are "disguising an employment disaster" and area "completely distorted picture of the real employment situation." He pointed to the figures that the "jobless" figures -- those who were able to work, but also including those who are not now looking or available -- has increased by 1,000 from a year ago to 186,800. Maharey: "People have simply stopped looking for work because of the worsening job situation."
ACT New Zealand spokeswoman Donna Awatere Huata says it was disappointing that in the December quarter the Maori unemployment rate was the highest of any ethnic group at more than 15%. Awatere Huata : "The Government must demand proof from tertiary institutions and training organisations that their courses were helping put Maoris into jobs before it renewed funding each year ..."
Sources -- The Christchurch Press 5 February 1997 "Unemployment at 5.9% -- lowest since 1988"; The Dominion 5 February 1997 "Jobless fall linked to benefit change" by NZPA; New Zealand Herald 5 February 1997 Women staying home because jobless rate cut" by Audrey Young; ANZ Job Ads Focus 11 February 1997; Fax from Peter McCardle 4 February 1997 "Long-term unemployed the focus"; NZES Summary of Operations for January 1996.
AIR NZ STAFF FEAR 1000 JOBS WILL GO
As Air New Zealand tries to slash costs by about $100 million a year in "Project Save", many staff fear for their future amid predictions that more than 1000 jobs could go. Several divisions within the company, including some providing ground services, are likely to be sold to independent contractors.

Already on the sale agenda are the catering centres in Christchurch, Wellington, Auckland, and Rarotonga. Their 500 employees face an uncertain future as seven companies, four of them based overseas, consider their purchase. Neil Hammond, of the Service Workers' Union, says that most employees throughout Air New Zealand "from top to the bottom" are deeply concerned about the future of their jobs.

Hammond: "What really worries us is that an international buyer might move in with inferior terms and conditions, and then impose cutbacks. New Zealanders were told when Brierley bought the airline that it would stay in New Zealand's hands, but it now seems it's going to be sold off bit by bit to overseas investors ..."
Source -- The Christchurch Press 5 February 1997 "Air NZ staff fears 1000 jobs to go " by Lex Bloxham
HOKIANGA HEALTH INITIATIVE
The Hokianga Health Enterprise Trust -- well known for its innovative community-based health initiatives -- is to focus on tackling unemployment as a way to improve the health of Hokianga people. The trust has been allocated a small Community Employment Group grant to try and develop strategies to encourage sustainable economic growth in the region. Four hui will be held with consultant Ian Mitchell, in order to discuss the project.

The Health Trust wants Hokianga "to develop in ways that would enable people to have worthwhile work, provide more jobs and training, support increased self-sufficiency, preserve and enhance the environment and value the history and cultural identity of the area ..."
Source -- New Zealand Herald 12 February 1997 "Health via research into jobs"
AUSSI WORK-FOR-THE-DOLE
Australia plans to make young people work for their unemployment benefits in a trial of work-for-the-dole schemes in about 30 rural and regional pilot schemes. The young people would be paid award rates and would work 15-20 hours a week to earn their benefits. Prime Minister John Howard: "This is not scab labour, it is not slave labour, it is not chain-gang labour, because the young people will be paid award rates ..."

There are about 100,000 young Australians unemployed. While the national unemployment rate is 8.5%, the rate for young people aged 15-19 years is about 30%.

As is the case in NZ, the work-for-the-dole plans in Australia have been met with a wave of criticism. Robert Fitzgerald, President of the Australian Council of Social Services, points out that such schemes had failed in the past because they were administratively complex, expensive and did not adequately train people for full-time jobs. He says that employers and community groups would not take part because they would have to employ supervisors and take out extra insurance to cover the unemployed workers.
Source -- New Zealand Herald 10 February 1997 "Work for the dole schemes 'useless'"; and The Dominion 11 February 1997 "Dole plan not slave labour"
NZ HISTORY OF WORK FOR DOLE
NZ's own experience with work-for-the-dole schemes shows that the proposals are not as straightforward as they seem. Helen Bain reports in The Dominion that in the 1930s, the Forbes coalition government took the view that "handouts" were demeaning to the unemployed. Under the 1930 Unemployment Act, the jobless did not receive benefits unless they worked on job schemes. Bain: "As the number of unemployed grew, it became more and more difficult to find work and the scheme encouraged labour-intensive projects which in some cases achieved little ..."

While the schemes produced nationally-significant assets such as main city railway stations and scenic roadways, and planted massive pine forests including the world's biggest exotic forest in the central North Island ... other schemes involved less worthwhile jobs. Men were sent away from their families to work in spartan conditions in public work camps. Objectors to the schemes complained that men were taking the place of horses. And there were riots in Dunedin, Auckland and Wellington in 1932.
Source -- The Dominion 5 February 1997 "Making use of the unemployed" by Helen Bain.
-- for a fuller discussion of the NZ work-for-the-dole proposals,
see The Jobsletter Issue No.52
also see The Jobsletter Issue No.45

MAHAREY ON WORK-FOR-THE-DOLE
Labour's Steve Maharey says that the present plans for work-for-the dole schemes will inevitably displace paid workers and undercut the labour market. He also points to the cost of supervising workers and providing them with equipment as a major hurdle. Maharey: "[The Minister] is trying to do it on the smell of an oily rag -- he cannot afford any extras on top of the dole. If you are really serious about putting people into jobs, you have to spend serious money."
Source -- The Dominion 5 February 1997 "Making use of the unemployed" by Helen Bain.
DOLING OUT THE DOLE
Voice: from a New Zealand Herald editorial on work-for-the-dole proposals: " It sounds a reasonable notion, even if it is envy-driven and assumes that the ranks of the unemployed are filled with those who do not want to work [...] A search for useful work is an issue. Make-work has to have some positive value -- including social -- if it is to be anything other than an outlet for the frustrations of working taxpayers. Likewise, training has to be about the acquisition of skills likely to be useful to gain paid employment, or to alleviate a social problem -- but not one purporting to be another. Training the unemployed in the Far North for an industry that does not exist in the region is a waste of money; teaching domestic budgeting skills may not be ..."
Source -- New Zealand Herald Editorial 10 February 1997 "Doling out the dole"
COMPULSORY TASKFORCE GREEN ON ORCHARDS
Work-for-the-dole is already starting to feature in the NZ landscape in the guise of compulsory Taskforce Green referrals. The NZ Employment Service has told hundreds of unemployed people in Motueka to front up for work or risk losing their benefits. The registered jobless in the district have received letters from the service last month asking them to turn up for Taskforce Green orchard work.

NZES estimates there are 1,000 people registered unemployed in Motueka and Golden Bay, and of those about half were eligible for Taskforce Green. They predict that there will be more than 100 vacancies in the orchards from the end of February. In the meantime, all eligible job-seekers have been asked to contact NZES immediately. Those who did not respond within five days would be presumed to no longer require employment service assistance, and their names removed from the register.

NZES Centre Manager Alister Vautier : "The only reasons we accept from those declining to participate in the scheme are health and physical problems, or that their location would make access to available positions difficult. Otherwise the sanctions of the work test apply. When that is the case, the end result is that their benefit is affected."
Source -- The Christchurch Press 31 January 1997 "Orchard-work ultimatum for beneficiaries"
NEW CHRISTCHURCH YOUTH EMPLOYMENT SCHEME
The Christchurch City Council has re-launched its scheme to find jobs for young people aged between 16 and 24. The freshly-named "Actionworks" is a joint venture by the Christchurch City Council, the Canterbury Development Corporation, and the NZ Employment Service.

The scheme replaces the council's former youth employment scheme, which was forced to close last year after government funding cuts. It will be funded through the Christchurch council's employment services budget and existing subsidies, and does not include a full government wage subsidy.

Manager Julie Myers says the scheme will take an holistic approach to each youth looking for work. Each participant will have their case individually managed by one of the seven employment advisers, and help will be given on training options, personal presentation, and interview skills. When the young people are placed in jobs, the service will also support them for six months if needed.
Source -- The Christchurch Press 31 January 1997 "New joint scheme targets jobs for youth"
TWO YEAR WAIT FOR THE OZ DOLE
Australia wants to increase to two years the time NZ'ers have to wait before they can claim government benefits. At present, NZ'ers living in Australia can claim benefits after six months residence. Australians living in NZ can do the same under a reciprocal agreement.

However, the Foreign Affairs and Trade Ministry's briefing paper to the NZ coalition Government says Australia has proposed amending the social security agreement "motivated by changes in Australian social policy and pressure on the Australian budget". The new legislation proposes to make all immigrants -- including New Zealanders -- wait for two years before they can claim any benefits, to "demonstrate their commitment to Australia".

Australian statistics show that the proportion of New Zealanders in Australia receiving the unemployment benefit is under the national average.
Source -- The Christchurch Press 5 February 1997 "Aust proposes to tighten dole criteria for Kiwis" by NZPA.
WINSTON FROM DEPENDENCE TO EMPLOYMENT
Voice: "We want to create an environment which encourages NZ'ers to move away from welfare dependence to employment. And for those who still need welfare support, we want a move away from a welfare mentality to a greater acceptance of social obligations.
"This government [...] will instil greater levels of parental responsibility. Breaking the cycle of dependency means taking primary responsibility for our own welfare and the welfare of our families ..."
-- Winston Peters, from his first formal speech as Treasurer at the Wellington business breakfast forum, 11 February 1997.

BEYOND DEPENDENCY
The "Beyond Dependency" Social Welfare/OECD conference looking at "innovative solutions to the problems of welfare dependency" will be held at the Sheraton Hotel, Auckland from 16-19 March 1997. The $1475 - $1675 a head (not including accommodation) conference promises to be one of the most significant gatherings on welfare issues to be held in NZ in the last decade.

Conference head and Director-General of Social Welfare Margaret Bazley says: "this will not just be another professional gathering you should attend. It will be an intensive, information-rich overview where you can have immediate access over a few days to the best welfare initiatives from around the world. It will be a remarkable resource of expertise, opinions, ideas and evidence ..."

Besides a raft of international experts, the conference includes a stellar list of NZ keynote speakers, panelists and presenters. These include NZ government statistician Len Cook, retired judge Mick Brown, Communicado media guru Neil Roberts, Banks Peninsula mayor Noeline Allan, Footwear manufacturer Karroll Brent-Edmondson, Barnados CEO Ian Calder, Secretary of Labour John Chetwin, Social Policy Agency managers David Preston and Rob Brown, Income Support Managers Christine Rankin and Helene Quilter, former Te Puni Kokiri CEO Wira Gardiner, Manukau Urban Authority CEO June Jackson, former President of the Maori Womens Welfare League Dame Georgina Kirby, academic Gary Hawke, Ngai Tahu leader Sir Tipene O'Regan, Coopers and Lybrand partner Suzanne Snively, NZES General Manager Tony Gavin, CEG General Manager Parekura Horomia, Tainui leader Sir Robert Mahuta, Treasury secretary Mark Prebble, CFA General Manager Wendy Reid, Salvation Army Major Campbell Roberts, academic Susan St John and Poverty Project researcher Charles Waldegrave.
Internet Bookmark. Details of the conference are available on the internet at http://www.beyond-dependency.org.nz.

BEYOND POVERTY
Meanwhile, the alternative to the Social Welfare conference is to be held at the Massey University campus at Albany on the weekend beforehand. "Beyond Poverty", which looks at "Citizenship, Welfare and Wellbeing in the 21st century" will be at the more modest price of $25 for community groups and waged, and $15 for the low waged and unwaged.

Conference speakers here include community activists or academics who are "concerned about the nature and level of debate being promoted at the Social Welfare conference". These include John Tamihere, Susan St John, John Tomlinson(of QUT Queensland), Mike O'Brien, Moana Sinclair, Garth Nowland-Foreman, Sue Bradford, David Tolich, Keith Rankin, Phillida Bunkle, Celia Briar and Marion Wood. Dates: 14-16 March. Contact: Beyond Poverty, P.O.Box 3813, Auckland 1, phone 09-302-2496 fax 09-377-4804, email Jane Clark at jcla064@geog2.auckland.ac.nz.
---


Top of Page
This Letter's Main Page
<! ---> Stats | Subscribe | Index | <! ---> <! --->
The Jobs Letter Home Page | The Website Home Page
---
jobs.research@jobsletter.org.nz
The Jobs Research Trust -- a not-for-profit Charitable Trust
constituted in 1994
We publish The Jobs Letter