Jo Howard

---
Trustee of the Jobs Research Trust, trustee of the Auckland New Venture Trust Foundation, Company Rebuilders, retired Company Director.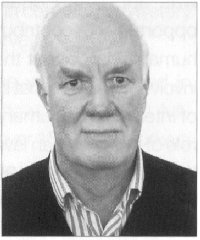 ABOUT ALEXANDER (JO) HOWARD
After a spell in the army Jo Howard gained an M.A. (Hons) in History at Cambridge University. Jo began working for himself and has done so ever since. He has farmed on his own behalf in Britain, New Zealand and Portugal.
His public service in Britain includes several years on the West Sussex County Council (education and roads/transport committees & chairman Youth and Agriculture/Land Holdings committees); the National Council of the Country Landowners Association (similar to Federated Farmers); and a member of the National Economic Development Council committee on land use.
He has been involved in starting two engineering companies in Britain which at one time employed 110 and 45 people respectively.
He first visited New Zealand in 1954 returning in 1960 when he bought a farm. He visited New Zealand at least once a year until 1979 when he and his family moved here permanently. From 1979 he lived and farmed at Poronui Station near Taupo, and has now retired to live in Taupo.
He has been involved in co-operative development projects in New Zealand since 1985, and active in community employment initiatives around New Zealand. Jo was a founding trustee of the Jobs Research Trust in 1994.